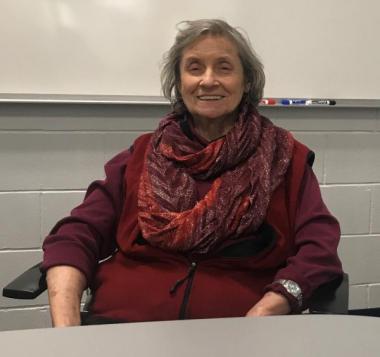 Teacher, Worcester School Committee member, foster mother
Instead of the kids being ready for school, it's the school should be ready for kids.
Abstract:
Edith Lichtenstein Morgan Froehlig was born October 20th, 1930 to Jewish parents in Munich, Germany. Edith's life journey has taken her from Germany to Switzerland, France, Portugal, and across the Atlantic Ocean to the United States. First living in the US Midwest, Edith eventually settled In Worcester, Massachusetts. During the past 51 years of her life, Edith has triumphed over many challenges. She was forced from her home at an early age to escape the Nazi occupation. Edith has had to adjust to life in America, while finding a job, establishing a career, and living her life to the fullest. Although never having her own biological children, Edith has taken in many foster children, showcasing her maternal abilities, as well as being an educator in several communities. Edith is also a public servant, serving on school committee boards and has been an active member of multiple political organizations during her residence in Worcester. Edith has learned from her own life experiences to put a heavy emphasis on education. She leads by example, as she has earned multiple certifications in the educational field, believing that education is the best way to make this country a better place. Edith is a woman of action, never content to wait in the wings for someone else to be an agent for change.